Ok kali nie aku nak bg korang Pc Game!
Hahaha yang nie khas untuk pengguna Windows yang mempunyai PC high end. Sape rase2 dye punye PC x berapa larat x payah la instal main jela game Angry Bird tu. Ok kat bawah nie ade description n download link. Besar Game nie so pandai2 la nak download yek.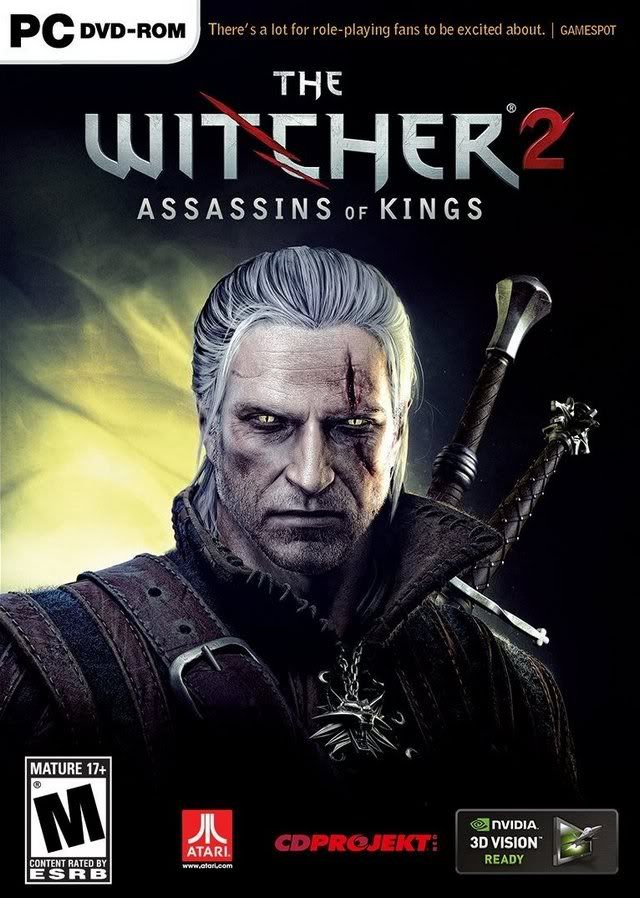 System requirements:
Operating system: Vista SP1/Windows 7
Processor: Core 2Duo frequency of 2.2 GHz or AMD Dual Core 2,5 GHz
Memory: 1 GB Win XP / 2GB Vista / 7
Video card: GeForce 8800 512MB or Radeon (HD3850 512 MB)
Sound Card: Sound device compatible with DirectX ® 9.0
Free space on hard disk: 16 GB
Description: The second part of the saga of The Witcher Rivii – an interesting and deep story with a nonlinear storyline. Prevent the killing of King Foltesta, Geralt was involved in political intrigues. But his main task, one way or another, remains to protect the life of the monarch, and for that White Wolf will find out who organized the attack and had sent a mysterious killer with vedmachimi 'eyes. Continuation of the famous role-playing game released not only a thrilling story, but also a new game engine, as well as the original battle system, based on real-life styles of martial arts and possession of knives.
Download Link:
Install Notes :


1_) Mount or burn
2_) Select Angielski pakiet for English at the setup
3_) Mount DVD2 when asked & finish setup
4_) After setup go to bin folder & run Configuration.exe for English settings
4_) Wait4 Crack

Password: skidrowgames.in
**Kredit kepada fahmi33 atas download link